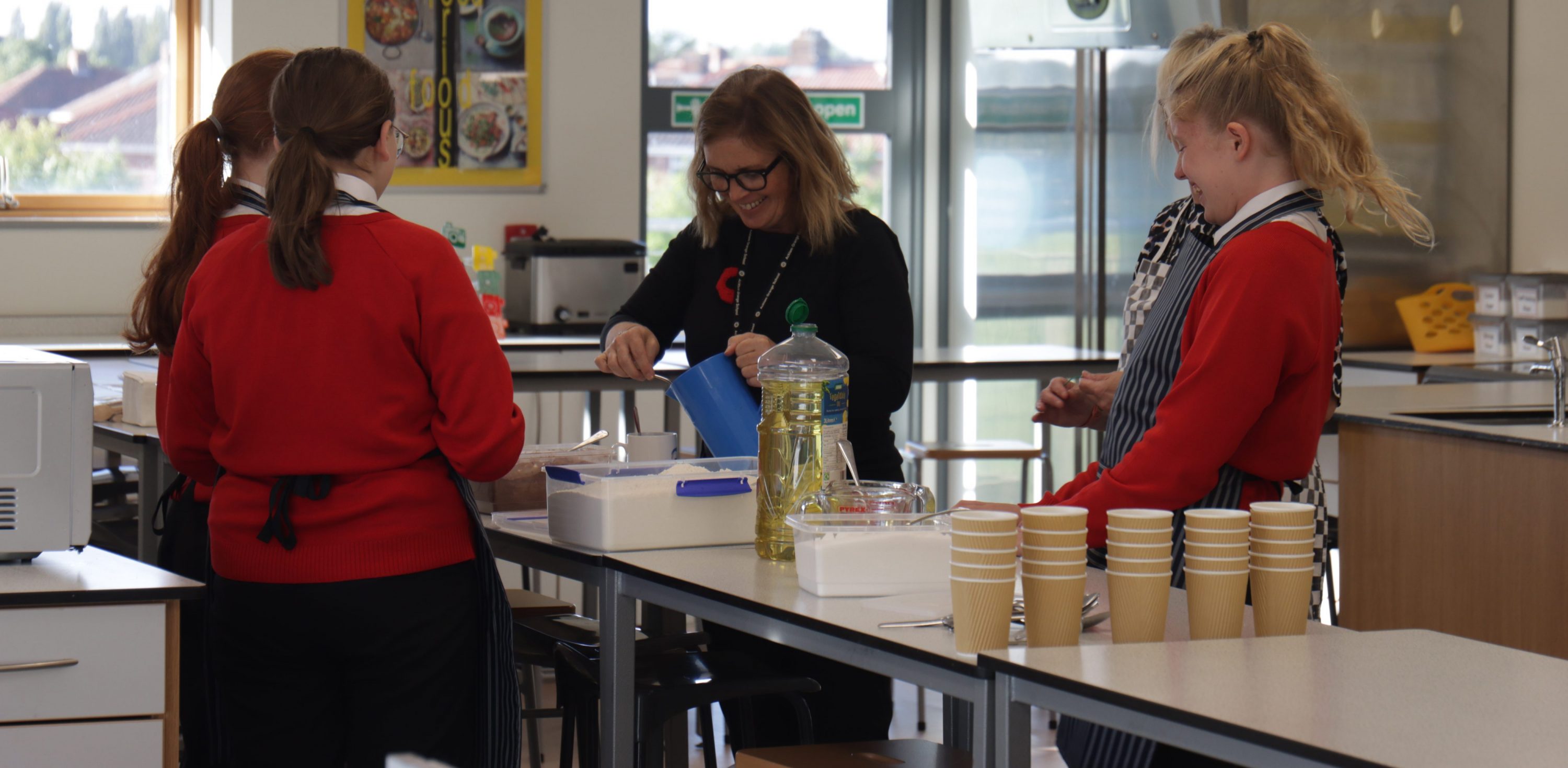 Paul Flint, Assistant Headteacher, Key Stage 4 Achievement.
I was appointed in the Summer of 2001 as a NQT teacher of Physical Education. I was supported throughout my NQT year and fulfilled this role, until the Autumn of 2002 where I was appointed as Assistant Head of Year. This then developed into the Head of Year role, which I started In the Summer of 2005 and continued to fulfil until my appointment as Assistant Headteacher in the Summer of 2013.
Throughout my time at the school and to enable my progression to Senior Leadership, the school has supported me by providing me with the time and the funding to complete relevant qualifications. These include the Leadership Pathways qualification and the Aspiring Headteacher qualification which I successfully completed throughout the Year 2009 and 2012 respectively. I was also fortunate to be given the opportunity to be a member of the Governing body as a Staff Governor.
Amy Simpson, Teaching Assistant, EAL
Last year I was given the fantastic opportunity of participating in an apprenticeship at Acklam Grange. My role involved supporting students' learning and achievement, whilst assisting in the day to day running of the Personalised Learning Centre.
Alongside my placement I completed a Level 2 NVQ in supporting teaching and learning, attending workshops at MCLS once a week.
As my role developed, I realised my passion lay within working with students who had English as an additional language. I found it to be a very rewarding and fulfilling experience. Towards the end of my apprenticeship I was overjoyed to discover an internal vacancy for an EAL Teaching Assistant. I hastily applied and was fortunate enough to be appointed soon after.
I am now a few months into my new role and am thoroughly enjoying it. My time is centred on supporting EAL students both out in lesson and in the inclusive environment of the PLC. I take pride in watching the students flourish and go from strength to strength.